Boats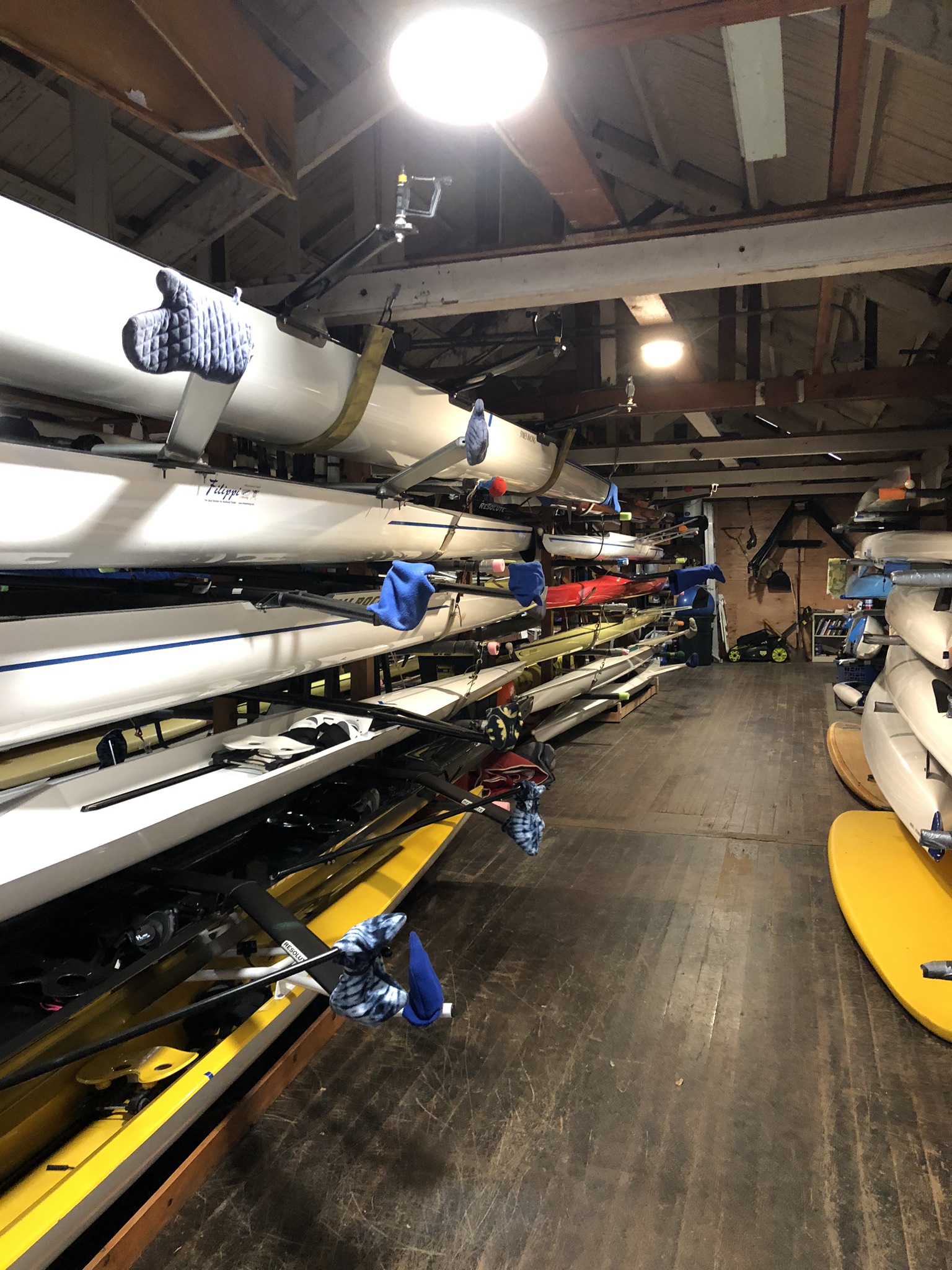 Paddling Boats
We maintain a full range and variety of paddle craft to suit nearly everyone. Click HERE for current paddling inventory.
Family Boats: our family boats include a traditional aluminum canoe and super stable sit-on-top kayak. Bring the whole family!
Kayaks: we have 2 distinct categories of kayaks; Olympic racing K-1's and Surfskis. We do not have touring kayaks in our fleet. The K-1's range from tippy to extremely tippy, in a full range of sizes, plus K2 and K4 "team boats". We'd be happy to help you develop your racing skills in these boats. Surfskis include the super stable, beginner friendly V5, on through to extremely fast, ocean going models.
Outrigger Canoes: these easy-to-paddle boats are a great way to get on the water. We have OC-1's and an OC2.
Marathon Canoes: these are sleeker, slightly tippier, lightweight canoes, both single and double.
SUP: Stand Up Paddleboards include kid or small-sized adult boards, larger, stable adult boards and racing versions.
Sculling Boats
The club has singles and doubles to accommodate skill levels from beginner to advanced. We also have a quad. Click HERE to view available sculling boats.
Open Water Stable Singles: these are open water boats, suitable for any level but particularly beginners and intermediates.
Flatwater Singles: we have flatwater singles in weight categories from super lightweight to super heavyweight.
Doubles: the fleet includes open water as well as flatwater doubles in different weight categories.
Quad: the club has 1 four person boat.
Members who are interested in rowing flat water sculling boats (listed as Advanced, flat water on the inventory list) are required to complete this checklist prior to use.
Taking Boats Offsite
As a benefit to our members, many of our Club Boats are also available for use offsite, such as for a race or a weekend getaway. These requests must be pre-approved by the Boat Team to confirm the boat is available, that the destination is appropriate for the boat and user, and that the boat can be transported safely.
Note that boats may be reserved for a maximum of 48 hours. Additionally, although we do carry insurance on the boats, there is a $1000 deductible, which you will be responsible for if the boat is damaged or stolen.
To request takeaway use, send an email (at least 2 days in advance) to BPRC: [email protected].
Tell them:
which boat you want to use
where you are going
what dates the boat will be gone
what type of rack you have for transport
After approval, it should be logged on the Take Away Sheet, which is posted by the door.
Boathouse Map
One of our members has created a handy boat map, showing where each boat is stored so that you can easily locate the boat you're looking for.