Membership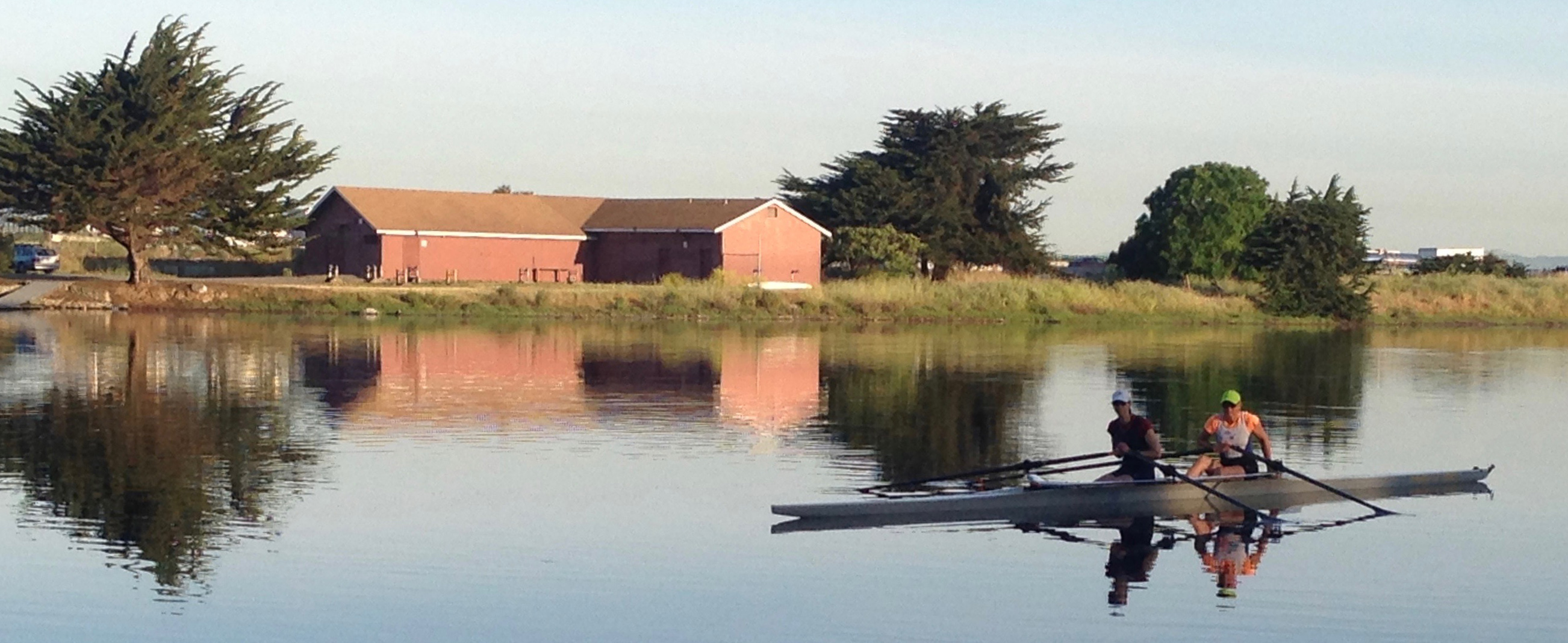 Berkeley Paddling and Rowing Club is always welcoming new members. Our club fleet has a range of rowing, kayaking and canoeing boats – perfect for all skills and sizes.
The club is completely volunteer-run and relies on members to support up-keep of the boat house, the city's dock, and adjacent areas of the Park. To this end, the club holds an all-hands-on-deck Boathouse Clean Up day early each May when members maintain and repair the boathouse and equipment, clean up the grounds, prune, rake, paint, etc. In addition, ongoing clean up and maintenance is conducted on a monthly basis. Members are encouraged to sign up each month to help complete these tasks.
The Club conducts outreach to the community in order to introduce newcomers to paddling and rowing. From time to time, the club holds paddling clinics for both beginners and more experienced kayakers. Informal coaching is available for rowers and kayakers of all levels.
BPRC also participates in Park-wide clean-up activities such as Earth Day and Coastal Clean-Up Day in September.
Definitions of Membership
Guests: Members are welcome to bring guests to visit the Club. Any guest visiting more than 3 times is expected to join as a member. The member who has been hosting this guest will be asked to complete the Mentoring and New Member procedures for them.
Membership Committee: Questions pertaining to membership may be directed to the Membership Committee by emailing [email protected]
New Members: People wishing to join as a new member will first need to attend an Orientation Meeting. This is to help determine if the Club is right for them. Orientations are generally held at noon on the 2nd Sunday of each month. Private Orientations may be arranged as necessary. After Orientation, those wishing to continue with membership will be asked to fill out a Membership Application and submit a check for their dues. At that time, the potential new members will be assigned to a Mentor.
Mentoring: Mentoring consists of 3 – 5 visits, where the new member is shown the procedures for using the Club. At the conclusion of this, the Mentor will request a key for the New Member. Keys are provided by the Membership Committee.
Lessons: Lessons and Coaching are available for fully-paid members only.
Refunds: If, after up to 5 visits/sessions, but no longer than 90 days, a potential member decides not to join, they may be eligible for a partial refund on their dues.
| | | |
| --- | --- | --- |
| Date Joined | Amount Paid | Possible Refund |
| Jan – May | $200 | $100 |
| June | $175 | $75 |
| July | $150 | $50 |
| August | $125 | $25 |
| Sept – Nov | $100 or less | $0 |
| Dec | $200 | $100 |