Driving directions from the East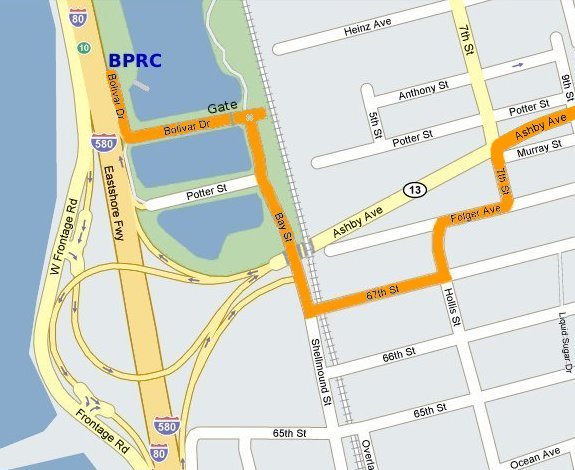 You are proceeding West on Ashby Avenue through Berkeley. You pass San Pablo Avenue, then:
Turn LEFT onto 7th Street.
At the end of one block, where 7th Street ends, turn RIGHT onto Folger Avenue.
30 yards later, turn LEFT onto Hollis Street.
A short block and then your first RIGHT turn onto 67th Street.
One long block, over the RR tracks then RIGHT onto Shellmound Street.
Continue straight to the end, where there is a parking area and a big steel gate keeping the public from turning LEFT onto the causeway that separates the pond on the south from the estuary on the north. Go through that gate (close it after you), across causeway, then RIGHT for 100m.